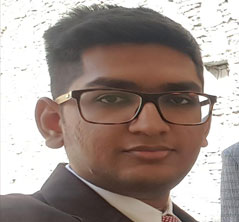 MR. SAHIL GOYAL 
CHIEF OPERATING OFFICER
Sahil is a young energetic COO, possess intense trade insight, go getters, nurturing the roots of the organization. Creating innovative experiments to redefine the processes of quality business sourcing module as well as provide novel stature in the arena of Home Loans Segment. He leads a fusion of young and seasoned professionals in his squad. He is holding Masters in Global Business Specialization in Global Finance from distinguished SP Jain School of Global Management, Sydney Singapore and Dubai. He owns Diploma in Management Accounting from Charted Institute of Management Accounting, UK. Mission 2022 is his hallucination venture; he is devoted to accomplish largely four times growth in terms of business corpus by 31st December 2022.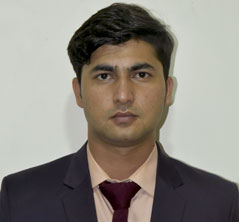 MR. ANKIT AGNIHOTRI
CHIEF FINANCIAL OFFICER
Mr. Agnihotri is the Head of Finance of our Company. He is associated with the Company since 2015. He presently heads our finance; accounts; auditing ; compliance; budget;analytics and strategy formation for Mentor. He holds a bachelor's degree in ABST hons from commerce from the Rajasthan University and is a member of the Institute of Chartered Accountants of India. He was previously looking after Audit in ICICI Bank and was also actively involved in Fund raising in a renowned CA Firms.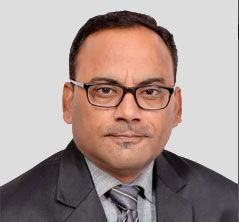 MR. HARISH CHANDRA SHARMA
PRESIDENT
In his short tenure as the President, Mr. Harish Chandra Sharma has already heralded several innovations at Mentor Home Loans India Limited. Marshalling his 24 years of experience as a business leader, Mr. Sharma aspires to position Mentor Home Loans India Limited as a truly committed & differentiated service provider in a highly competitive market. A true believer in the dreams of the common man, Mr. Sharma's ambition is to deliver as many loans to those in needs in the shortest time possible. With 24 years in the finance sector behind him, Mr. Sharma expertise extends too many areas such as business strategy & development, operations, sales & marketing, compliance, audits & governance. A Post Graduation by education, Mr. Sharma also holds graduate. Prior to this, Mr. Sharma held key positions in the Finance industry such HDFC Ltd, Lovelock & Lewes, ABN Amro Bank, HDFC Bank, Jana Lakshmi Financial Services, AAVAS Financers, AVIOM India Housing Finance, and Wonder Home Finance Ltd. In his long illustrious career, his major accomplishments are setting up Implementation software for AAVAS Financiers, Wonder Home Finance Ltd, Setting up Retail Asset Operation vertical for HDFC Bank at Jodhpur,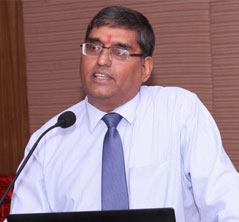 MR. SHRINIWASA CHARI
GENERAL MANAGER-SALES & MARKETING
Mr. Shriniwasa Chari, holding Executive Leadership Position and aggressively handling the ambitious assignment "Mission 2022" to revamp and Institute the best practices into our organizational system & processes. Currently, he is strategizing the long term as well as short term business commands to ensure maximum profitability in line with designated objectives, Identifying innovative commencements for enhanced positioning. The essence of his 30 years plus hard cored sales, marketing, channel management, training familiarity and collaborative temperament would be positive addition to our organization. He has been part of renowned financial organizations like Shriram Group of Madras, ICICI, Tata Group and leading management institutes as guest faculty and dynamically contributed with their growth from good to best.Mr. Shriniwasa Chari has conducted 250 plus sales and motivational sessions across India helping people and entrepreneurs to realize their potential and create a great India. A true leader, risk taker and visionary, committed his life to inspire people and organizations to recognize their extreme potential.
MR. RAMJAS CHOUDHARY
HEAD - INFORMATION & TECHNOLOGY
As the head of technology at Mentor Home Loans India Ltd, Mr. Ramjas Choudhary will create, lead and deliver the technology roadmap with business stakeholders and bring the most effective technology to the brand, and also ensure that all process are at par with best practices from around the world. A senior technology leader, his vast experience spans all stages of a company from a startup culture (Wipro Infotech Ltd) to multinationals (Suzlon Energy Ltd, Aavas Financiers Ltd). Among his many strengths are providing excellent customer experience and optimizing internal efficiencies through technology.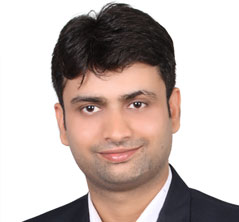 MR. ROHIT JAIN
COMPANY SECRETARY
Mr.  Rohit Jain is the Associate Member of The Institute of Company Secretaries of India. He is also Law Graduate from University of Rajasthan. Mr. Jain is the  Company Secretary of Mentor Home Loans India Limited and is heading the  Compliance Department of the Company including Due Diligence, Bank Audits and liasoning with Banks/FI's. Prior to Mentor, Mr. Jain was associated with M/s. Pinchaa & Co. which is a renowned Firm of Company Secretaries based at Jaipur and has rich experience of compliance resultantly. 
looking for Home and Mortgage loan please contact us