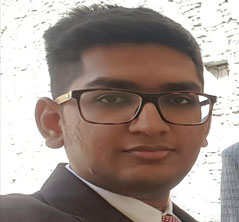 MR. SAHIL GOYAL 
CHIEF OPERATING OFFICER
Sahil is a young energetic COO, possess intense trade insight, go getters, nurturing the roots of the organization. Creating innovative experiments to redefine the processes of quality business sourcing module as well as provide novel stature in the arena of Home Loans Segment. He leads a fusion of young and seasoned professionals in his squad. He is holding Masters in Global Business Specialization in Global Finance from distinguished SP Jain School of Global Management, Sydney Singapore and Dubai. He owns Diploma in Management Accounting from Charted Institute of Management Accounting, UK. Mission 2022 is his hallucination venture; he is devoted to accomplish largely four times growth in terms of business corpus by 31st December 2022.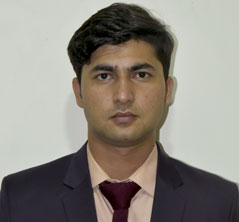 MR. ANKIT AGNIHOTRI
FINANCIAL CONTROLLER
Mr. Agnihotri is the Head of Finance of our Company. He is associated with the Company since 2015. He presently heads our finance; accounts; auditing ; compliance; budget;analytics and strategy formation for Mentor. He holds a bachelor's degree in ABST hons from commerce from the Rajasthan University and is a member of the Institute of Chartered Accountants of India. He was previously looking after Audit in ICICI Bank and was also actively involved in Fund raising in a renowned CA Firms.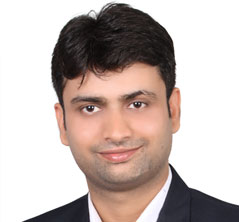 MR. ROHIT JAIN
COMPANY SECRETARY
Mr.  Rohit Jain is the Associate Member of The Institute of Company Secretaries of India. He is also Law Graduate from University of Rajasthan. Mr. Jain is the  Company Secretary of Mentor Home Loans India Limited and is heading the  Compliance Department of the Company including Due Diligence, Bank Audits and liasoning with Banks/FI's. Prior to Mentor, Mr. Jain was associated with M/s. Pinchaa & Co. which is a renowned Firm of Company Secretaries based at Jaipur and has rich experience of compliance resultantly. 
looking for Home and Mortgage loan please contact us